Cascade YQ Volunteer Training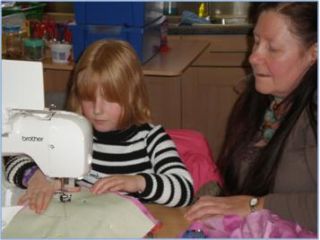 Are you recruiting more volunteers to help expand the work of The Quilters' Guild with young people in your region? If so, this training session provides an introduction to Young Quilters for new volunteers.
The training session covers important topics for working with young people including:
YQ volunteer roles and support structures
YQ clubs and outreach projects
Running a YQ workshop
Managing risks in workshops
How to get involved
You can download the training leader instructions and Powerpoint presentation hand out below. If you would like to receive the Powerpoint presentation, please contact the Young Quilter Project Leader to be sent a copy.
If you would like to invite the Young Quilter Project Leader to do a training session in your region, please contact us.
Related Documents
Cascade training powerpoint presentation hand out

Instructions for training session leader