Kings and Queens, Dungeons and Dragons, it's time to prepare for the Hever Challenge!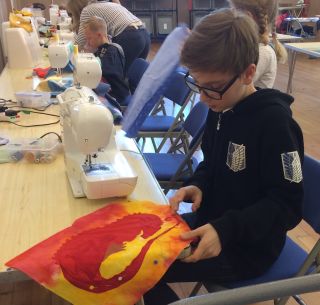 On 6th April, YQs in Orpington enjoyed a whole day quilting session in preparation for the Hever Challenge.
This involved creating a quilt that reflects Hever Castle! The double-moated 13th century Castle was once the childhood home of Anne Boleyn, second wife of Henry VIII and Mother of Elizabeth I.
If you visit Hever Castle on 1st - 3rd Septemebr 2017, you can see these quilts on show at the Handmade and Homegrown Festival. Follow this link to find out more.