Mosaic Patchwork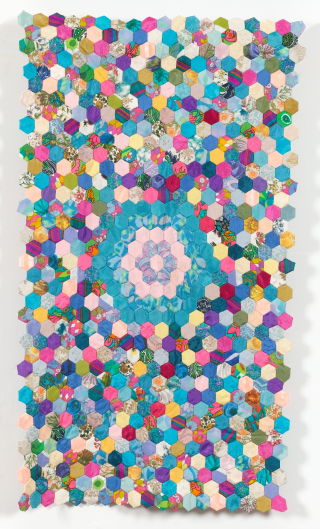 Make your own mosaic patchwork using this useful Hexagon Tessellation worksheet from Craft Club.
You can download the sheet here.
Mosaic patchwork is also sometimes known as 'English Paper Piecing'. You can see pieces from The Guild Collection at the Quilt Museum and Gallery which incorporate mosaic patchwork techniques here.