The West Country Quilt and Textile Show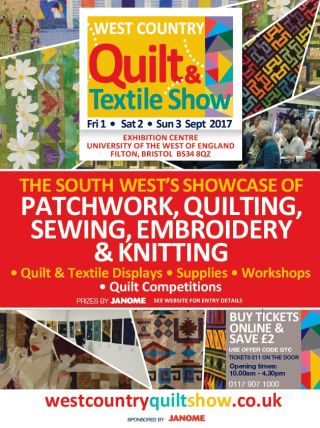 This year at The West Country Quilt and Textile Show, in addition to the usual quilting competition, they are launching a new Junior Quilters competition. The junior quilters category was inspired by members of the UK Quilters United facebook forum, who often show off work that their children and grandchildren have been creating.
9 Year old Matilda Tate is already working on her entry. She won the Under 10s group at the Quilters Guild AGM this year, and is looking forward to entering more of her work, so was delighted to hear about a new competition.
You can find more information on the file below.
You can also visit their website by clicking here.