YQ Friendship Banner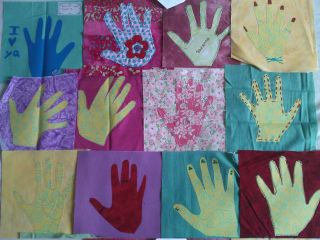 Thank you to all the YQ's who have sent their hands in, they look amazing! You can tell a lot of effort and craftiness has gone into each and every one of them!
And good news.... we have extended the deadline so for those of you who haven't managed to get your piece in, there is still time! Pop them in the post to-
YQ Project Leader
The Quilters Guild
St Anthony's Hall
Peasholme Green
York
YO1 7PW
Happy sewing!