Are you ready for the Festival of Quilts?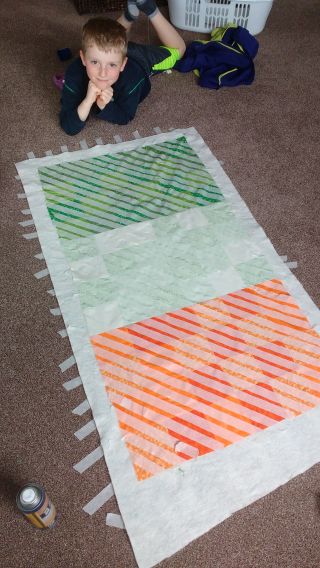 Don't worry there's still plenty of time to get your entry finished!

Here's a photo of YQ Conor and his Irish flag quilt! He would like to share a technique that he used, this is a great tip and might help you with your quilt. Lay down tape in perpendicular lines at 45 degrees, pin the fabric in place through the tape - you can then sew in-between the tape without taking the pins out. Why not give it a go?

We look forward to seeing Conor's entry at the Festival of Quilts in August! But before then he is showing his quilt at his local Irish quilt show 'The River of Dreams', well done Conor!