Exciting news!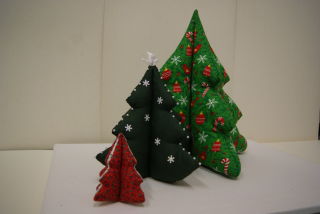 The Young Quilter Christmas project has been posted out today! Keep a look out for this in the next few days. This year you can try making a 3D Christmas tree (see photo). You can be as created as you like, choosing your own fabric and embellishments. You could even have a go at altering the size of the template to make a huge or tiny tree.

We look forward to seeing what you create, please send a photo to the YQ Project Leader:
yqpl@quiltersguild.org.uk

Happy quilting!