Flower Wallhanging - Stitch Guide and Template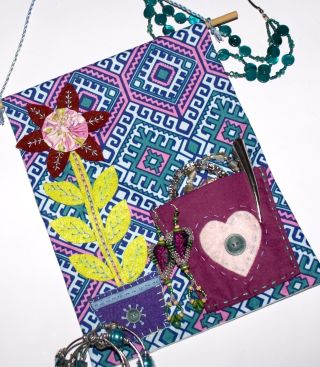 Thank you to Sally McCollin for sharing this project with Young Quilters as part of the 40th anniversary celebration of Young Embroiderers.
This project was featured in the Spring 2015 YQ Newsletter. Below you will find the template to use for cutting out the flower shapes and a guide to the embroidery stitches that are used.
To learn the stitches used in the Flower Wallhanging project, check out the tutorials on the Stitch Arena website below:
Chain Stitch Feather Stitch Fern Stitch French Knots
Thank you again to Sally and Stitch Arena and happy anniversary to Young Embroiderers!