New Young Embroiderers website!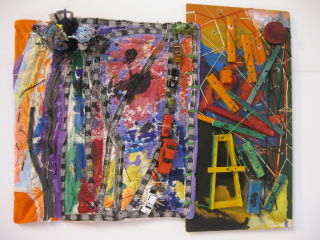 Check out the new website for Young Embroiderers! It is full of new ideas and inspiration for embellishing any project you're working on. There are particularly useful sections with sample projects, if you are a textile student or thinking about studying textiles for a degree.


Young Embroiderers and Young Quilters have a joint competition at the Festival of Quilts, so if you haven't already seen the fantastic work of Young Embroiderers in person, you can check it out there this August!