Waterproof boot bag workshop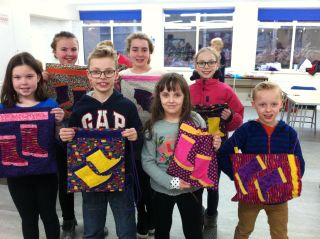 Orpington Young Quilters took part in a workshop making waterproof boot bags. The YQs practced their appliqué by sewing on both sides of the bag - wellies on one side and an umbrella on the other.
30 YQs took part in this workshop which was held on a Saturday in January. The group were very lucky to have so many adult volunteers helping. The hall was buzzing with atmposhere and fun!. What a busy day!!!