AGM 2012 Competition Winners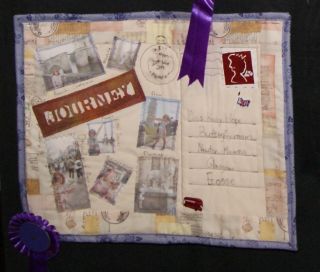 Thank you to all of the YQs who entered the 'Around the World' competition. We had 25 entries in all.
Congratulations to the competition winners!
Winners 10 and under
1st Caitlin Bennie, Region 16
2nd Isabelle Leach, Region 4
3rd Luke Mattinson, Region 15 W
Winners 11 and over
1st Katy Hope, Region 16
2nd Lucy Hope, Region 16
3rd Eve Westwood, Region 15W
Check out the Gallery for photos of the winning pieces and more entries including 15W's International Dolls.