National Young Quilters Survey 2012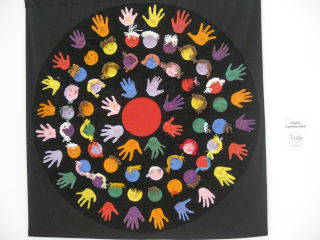 Welcome to the new YQ website! We'd like to hear your ideas on how we can make this website and the YQ newsletter even better!
Please help us by taking a short survey. The survey should take about 10 minutes. You can access it here or paste http://www.surveymonkey.com/s/XNW6FK8 into your browser.
Ask an adult to fill out the survey with you. The survey asks for your age which you should never give out online, so ask an adult to fill this part out with you. The survey is anonymous and all information will be kept confidential.
The region with the highest percentage of YQs filling out the survey will get a special prize!
If you would prefer to fill out a paper copy of the survey, you can print the Pdf version below or ring 01904 613242 and ask for the Young Quilter Project Leader. Or if you don't wish to fill out the survey, why not send us a message here on the website?