Travelling Trunks at The Quilters Guild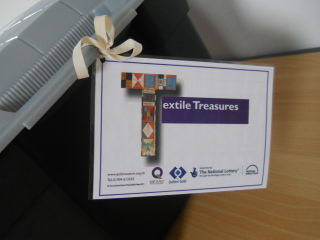 Do you need textile inspiration? Want to find out more about the history of patchwork and quilting?
Why not borrow one of the fantastic Travelling Trunks - 'Textile Treasures' and Textile Techniques' - from The Quilters' Guild Collection? For more information click this link.
Schools needs to be members of The Guild to borrow the trunks and there is a courier fee involved in transporting them to and from your school.