VE Day video and project!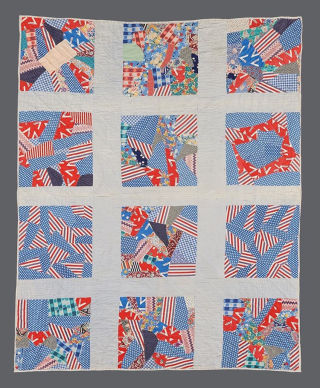 To celebrate VE Day the Curator of The Guilds' Museum Collection, Heather Audin, has created a Youtube video for you to watch! Let's explore war time quilts as we celebrate 75 years since the end of WWII in Europe. Check it out below...
Why don't you try doing our sewing project too? Below you will find two parts to making a 'huswife'. A huswife was a cloth roll with different sections where various sewing tools could be kept. Although the name suggests they were used by women, men also used them, mainly men that were in the services, such as the army or navy. We have a huswife in The Guild's museum collection, which you can see by downloading the file.
Fancy making some end of war celebratory bunting? Check out our sponsor Vlieseline's project here.