Kevin the Turtle - Tape Measure Cover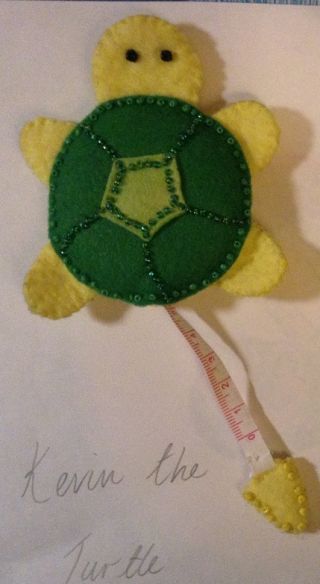 Thank you to Molly Parker for sharing this project from her workshop at the Festival of Quilts! And thank you to Brother for donating the tape measures used for the workshop.
If you make your own turtle tape measure - send us a photo and your turtle's name and your YQ membership number, and we'll send you a pack of Coats fabric!
Send your photo to: yqpl@quiltersguild.org.uk or
Young Quilter Project Leader
St Anthony's Hall
Peasholme Green
York, YO1 7PW
Related Documents
Kevin the Turtle Instructions by Molly Parker

Kevin the Turtle Template